Since SpaceX's inaugural test flight of the most powerful rocket ever constructed, the company's engineers, federal regulators and environmentalists have been trying to assess the aftermath of the spacecraft's explosion and what happens next.
"The outcome was roughly in (line) with what I expected and, maybe slightly exceeded my expectations," SpaceX CEO Elon Musk said during a Twitter Spaces chat on Saturday evening.
The April 20 liftoff of Starship, as the vehicle is called, was tremendously powerful, causing some damage to SpaceX's launchpad in South Texas.
Musk said he was "glad to report that the pad damage is actually quite small," though it would take "six to eight weeks" to get the infrastructure prepared for another launch. He later added that when the rocket's engines — 30 out of 33 of which fired on for the flight test — reached "full thrust," it "probably shattered the concrete."
The explosion in midair also prompted a federal investigation that could take weeks or months to complete.
In the test mission, SpaceX's Starship launched toward space atop a Super Heavy rocket booster.
Minutes after liftoff, the spacecraft was expected to separate from the rocket booster, but the Super Heavy "vehicle experienced multiple engines out during the flight test, lost altitude, and began to tumble," according to SpaceX.
The company described what happened as a "rapid unscheduled disassembly" — its oft-used euphemism for an explosive mishap.
The vehicle's flight termination, or self-destruct, feature was triggered, exploding the spacecraft and booster over the Gulf of Mexico. Musk said that feature took longer than expected to blow up the rocket, ensuring it didn't careen off course, and that the flight termination system would need to be re-certified. That could be the determining factor in how long it takes the company to get a new Starship on the launch pad.
But there was some good news: "The vehicle structural margins appear to be better than we expected," Musk said. "As we can tell the vehicle is actually doing somersaults towards the end and still staying intact."
Here's what the Federal Aviation Administration, NASA and other agencies have had to say since then.
The FAA
The FAA is charged with overseeing the mishap investigation. The agency licenses commercial rocket launches and gave the green light for the launch attempt after more than a year of back-and-forth.
Such investigations are routine and have taken place after previous — but smaller-scale — Starship test launches in South Texas.
The FAA's review "will determine the root cause of the event and identify corrective actions the operator must implement to avoid a recurrence," the agency said in an emailed statement Friday.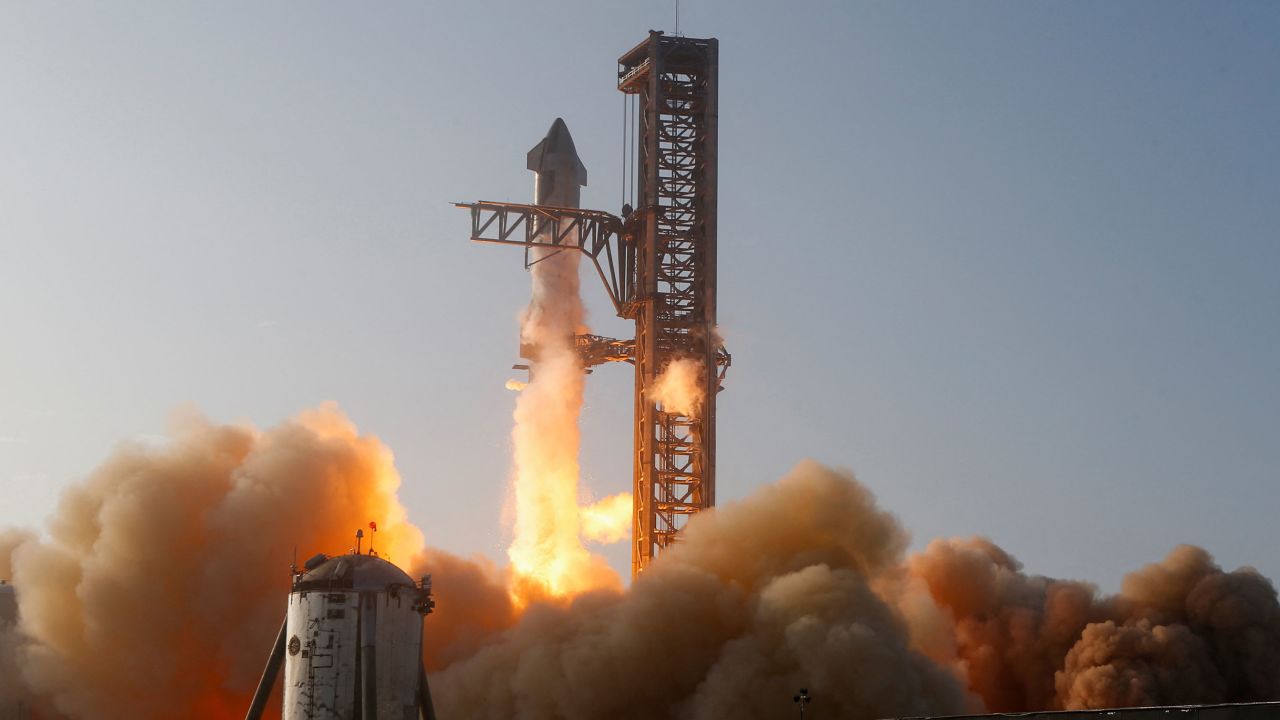 SpaceX is not permitted to make another launch attempt of a Starship vehicle until that review is complete. And it's not clear how long it will take.
"We aren't going to speculate on timelines," the FAA said. "Safety will dictate the timeline."
Cameron County, Texas, which encompasses SpaceX's facilities near Boca Chica Beach, the city of Brownsville, as well as South Padre Island and Port Isabel — alerted the public to contact SpaceX if any debris is found.
"If you believe you have found a piece of debris, please do not attempt to handle or retrieve the debris directly," a notice on Cameron County's website reads.
A hotline to report debris has been set up at 866-623-0234, or officials can be reached by email at recovery@spacex.com.
The US Fish and Wildlife Service
The US Fish and Wildlife Service said in a statement that it's working with SpaceX, the FAA and other involved parties to "provide on-the-ground guidance to minimize further impacts and reduce long-term damages to natural resources."
That activity includes ensuring that SpaceX is complying with the Endangered Species Act — which became the subject of concern after reports that debris from the launch or explosion may have reached nearby protected wildlife areas.
"Following the launch and mid-air explosion, Cameron County closed Boca Chica Beach and State Highway 4 for 48 hours due to launch pad safety concerns, which prevented Service staff from accessing refuge-owned and managed land," the agency's statement reads. "Once the closure ended, Service staff began their assessment of the launch impacts at 10 a.m. April 22, 2023."
The agency also cataloged some of the impact:
"Numerous large concrete chunks, stainless steel sheets, metal and other objects hurled thousands of feet away along with a plume cloud of pulverized concrete that deposited material up to 6.5 miles northwest of the pad site," according to the statement. Locals in Port Isabel reported a strange dust settling over the community after launch.
"Although no debris was documented on refuge fee-owned lands, staff documented approximately 385 acres of debris on SpaceX's facility and at Boca Chica State Park, which is leased by the Service and managed as a component of the Lower Rio Grande National Wildlife Refuge," the statement reads.
"Additionally, a 3.5-acre fire started south of the pad site on Boca Chica State Park land. At this time, no dead birds or wildlife have been found on refuge-owned or managed lands," the agency said.
NASA
The US space agency was not directly involved in the Starship flight test, but it has a major stake in Starship's overall success. NASA is counting on Starship to provide transportation for its astronauts to the lunar surface on a mission dubbed Artemis III, slated to take off as soon as 2025.
"I have asked so I could report to you as of today that SpaceX is still saying that they think it will take about at least two months to rebuild the launchpad," NASA Administrator Bill Nelson said during a Thursday budget hearing before a House committee. "And concurrently about two months to have their second vehicle ready to launch."
Nelson noted the test flight "blew a hole in that launchpad," referring to SpaceX's infrastructure near Boca Chica Beach.
Nelson also admitted that "a lot of work needs to be done" if NASA and SpaceX are to attempt to hit their 2025 launch date for Artemis III.